鲜花(
0
)
鸡蛋(
0
)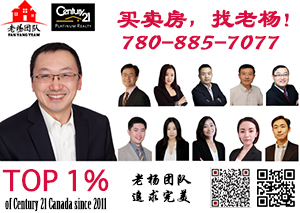 Osee 建筑设计管理公司,承接各种设计预算和建筑申请许可已有8年,长期承接各种商业,工业,民宅,家庭室内建筑设计预算和设计,申请市政批文,申诉等服务,还包括landscaping,deck,fence,patio或各种民宅房屋改造的设计申请和施工,有省注册工程师队伍审核和专业建筑队伍承建和监管。长期为客户提供优质服务,有需要的朋友可以随时联系。1 A1 _- @$ t* ?5 J
价格优,准时准确。公司提供各种建筑所需要的建筑材料,有合作多年(contractor)承建商为你承建,价格优惠有售后服务,木材厂直接价格销售批发,价格比零售商优惠10%同类同等级产品。有需要请联系 Sab Zhao(普通话,英语,法语服务):780-265-6888,邮件:osaii88@hotmail.com
微信:7802656888 www.oseeconstruction.com.
3 O D' X; _- b2 [7 ~0 C, r
Our company have serviced over 8 years of ALberta city and County's in Alberta for Building Permit services for our clients.

Our commercial permit services in Alberta include change of use, brand new design from sketch,custom design, interior renovations,offices, retails, laboratory, restaurant, mixed-use and new building Development and Building Permits.
H( J g* ~4 O( C* m' Z# G
Our residential permit services include decks, basement, secondary suites, garage and garage suites, house, house addition, duplex and townhouses,Lower, medium-rise building, interior renovations, covered decks, sheds and much more.1 }% U" h+ [; [6 y2 e

Our Agricultural permit services include custom design, interior renovations,new building permit and building permit as well.

We provide professional service in design and drafting, Engineering, City Appeal Board, Alberta Design Committee services, Rezoning, land planning, parking and encroachment issues and all other compliance/non-compliance matters.- y* m) S' J0 W2 ~! G4 r- i3 c

We will resolve your permit issues with the Alberta city so you can for move forward with your business and development timely and efficiently.

We also offer construction sub-contractor services as well. We build, install , inspect building and coordinating and project managing the project as well. we provide a very competitive material price and resource as well.

Please also visit us at http://www.oseeconstruction.com/ or contact us at 780-265-6888 for more information or quotes. We are located in Edmonton and Thorhild county. We did more than 700 cases already. Services all Alberta cities and Counties and some cities in BC.