鲜花(
140
)
鸡蛋(
1
)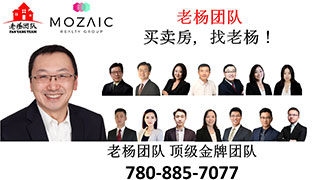 改称 Canadian forces trail.

但是是名誉上的,honorary 正式的名字还是 97 st.


the portion of 97 Street from 137 Avenue north is given an honourary name 'Canadian Forces Trail,'; q6 j! p/ q2 o# z" x3 i
# b( `* g: g7 h' c6 O. j7 B1 A1 E
An honourary name change is not official but it may come into common usage over time. The segment from 137 Avenue north has been chosen due to preliminary support shown to include the neighbourhood of Griesbach, which is historically significant to the military. There is also a long history of 97 Street being the principal access to Canadian Forces Base Edmonton, with troops using this route to deploy/come home. CFB Edmonton (or "The Garrison") is the largest military base in Western Canada and has a significant impact on our local economy, and the character of Edmonton.. D2 S3 i5 q& d. f; K r( g: I
2 y# P9 z. v* x8 e# h3 v: o
The proposed honouary name change will not exclude use of '97 Street' (which will remain the proper name). The optional use of 'Canadian Forces Trail' would honour the military and describe the road's destination (similar to St. Albert Trail or Calgary Trail).

In the spirit of placemaking, the honourary name change would help build a sense of identity on this northern portion or 97 Street and may help local businesses by providing distinctive character and identity to the area.